2POOD - Diamond Straight Weightlifting Belt
Regular price
$99.95
/
Tax included.
Shipping
calculated at checkout.
---
Free Shipping Australia wide on orders over $50
Low stock - 2 items left

Inventory on the way
Free Shipping within Australia - 2POOD Straight belt
Shine Bright Like a Diamond! The newest "bling" belt in our collection, The Diamond is sure to catch everyone's eye in the gym or on the platform!
Take your workout to the next level and lift heavy with incredible support for your abdomen and lower back from our straight weightlifting belt to help you get the most out of your squats, deadlifts, hang cleans, etc.  
Features: 
SECURITY:
Every belt is equipped with our WODClamp - a quick-adjust steel buckle and hook-and-loop fastening system, it also allows quick release for easily moving between workouts.


FLEXIBILITY:

 

Our durable velcro and supportive WODClamp allow you the flexibility to lift heavy and easily transition between workouts.


SUPPORT:

 

The 2POOD weightlifting belt is used by heavy lifting Olympic & Functional Fitness athletes for squats, deadlifts, hang cleans, and whatever your lifting needs are.
USAW & IWF COMPLIANT:

 

4" Straight Weightlifting Belt is USAW & IWF compliant
Worn by the Best:
The straight weightlifting belt is worn by Pros and Olympians like:
Mattie Rogers
CJ Cummings
Jacob Heppner
Amanda Barnhart
Nick Urankar
Chyna Cho
Haley Adams
Tasia Percevecz 
The 2POOD Straight Belt is the preferred choice for top weightlifters and functional fitness athletes, but why?
Sure it's comfortable, secure, and the designs are awesome. But... what really sets it apart?
Simply put, it's the WODClamp®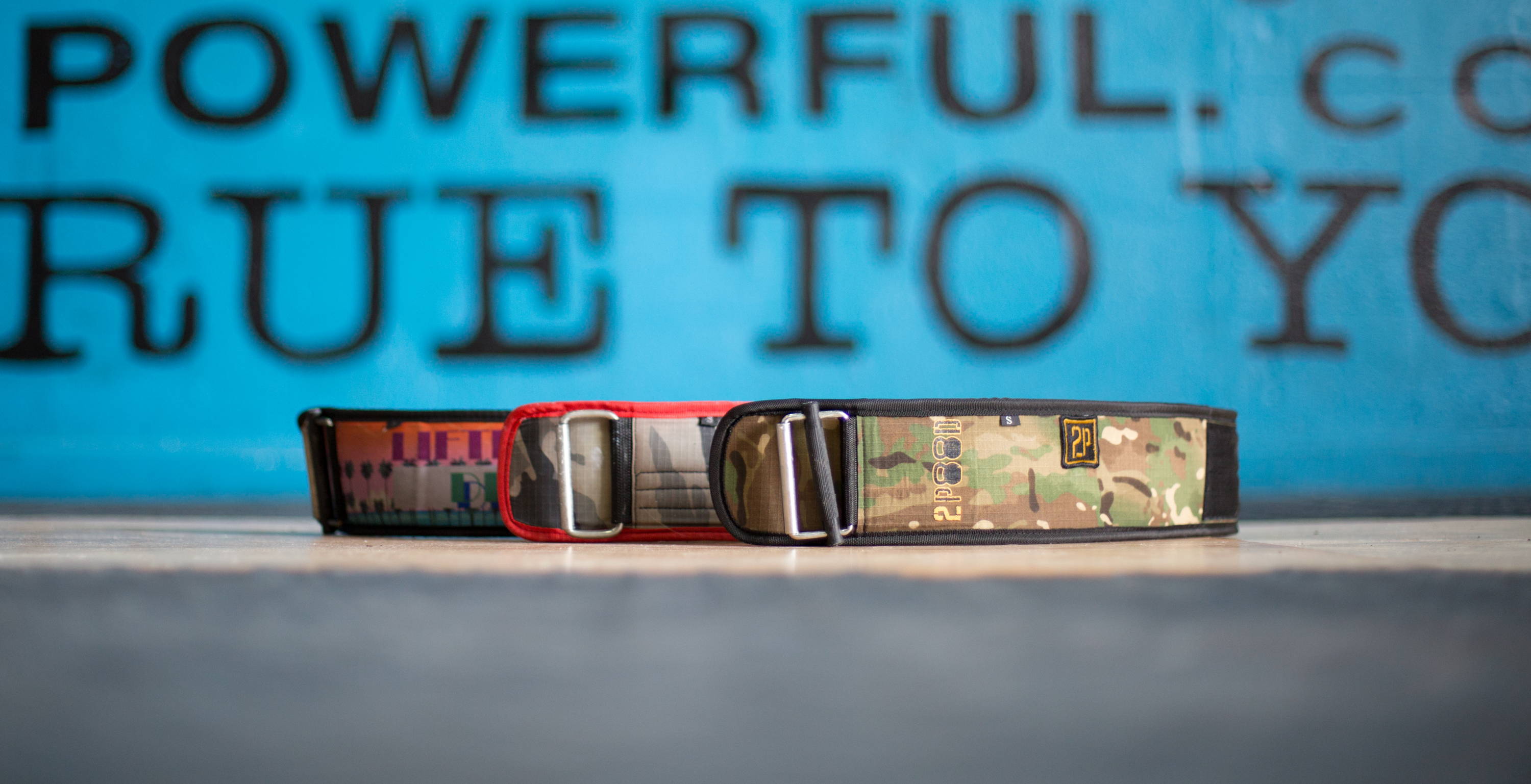 The WODClamp® is a special locking mechanism uniquely created by 2POOD for our belts to provide the security of a leather belt, with the exact perfect fit of a Velcro Belt.
By looping the strap through and around the clamp, the WODClamp® takes all the tensile away from the Velcro and provides security and stability via the clamp, prolonging the life of the Velcro and allowing for the most security possible.
The clamp also allows rapid transitions through functional fitness activities like CrossFit®, where athletes need to stabilize the belt for heavy lifting sets, then quickly loosen to transition to mobile activities (like box jumps). The velcro and clamp are designed for easy loosening in one motion, then immediately re-tighten and stabilise safely, saving precious seconds in competitions.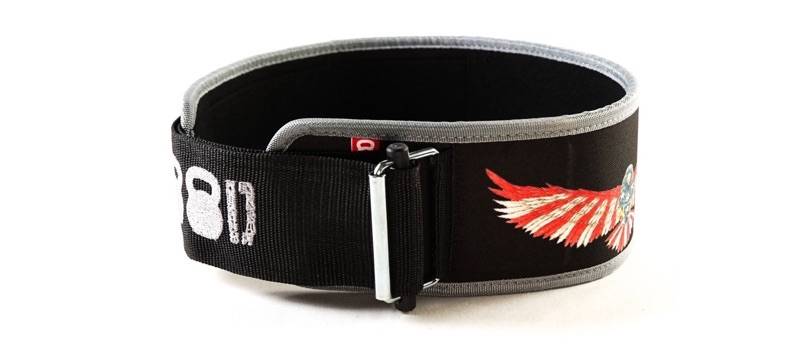 So whats the Purpose of the WODclamp?
Many of us in the functional fitness community like to use a weight belt for added support while exercising fast.Core stability is important for keeping good form and increasing our efficiency of motion.
However, in scenarios where speed is not the purpose, the focus becomes firm, stable support under maximum loads.
In these cases, the WODClamp adds an incredible amount of security to the hold of the belt and makes it highly unlikely that the belt will fail due to over-tightening.
When Should I use the WODclamp?
The WODClamp is perfect for heavy lifts where you need maximum security, with the flexibility to quickly tighten and loosen the belt.
Doing a deadlift/boxjump workout? You can easily loosen the WODClamp by undoing the Velcro and pulling on the silver buckle for the box jumps, and then easily re-tighten once you're ready to go heavy on the deadlifts.
This will save you precious seconds on your WOD and prevent you from having to take your belt on and off.
Our belts are typically SMALLER in size than pants and shorts for most typical/lean builds (more on that below).
Our belts fit best with a 3-7 cm gap left when you pull both ends together *snug*
For reference, here are the belt sizes worn by some of our Team 2POOD athletes:
Mattie Rogers, Chyna Cho and CJ Cummings wear X-SMALL
Nick Urankar, Nathan Bramblett, Marcus Filly, Noah Ohlsen wear SMALL;
Elijah Muhammad, Sam Dancer and Brent Fikowski wear MEDIUM;
We recommend a snug fit, to ensure that the belt provides maximum support. Ideally you'd find a belt in the "perfect fit" range, but some prefer a loose fit, which works fine as well. NOTE: Our belt sizes are unisex.
Please measure over your belly button (
vs. over your hips)
.
All measurements are in Centimeters
2POOD Belt Size
Recommended Fit -cm
This is an example of the ideal gap: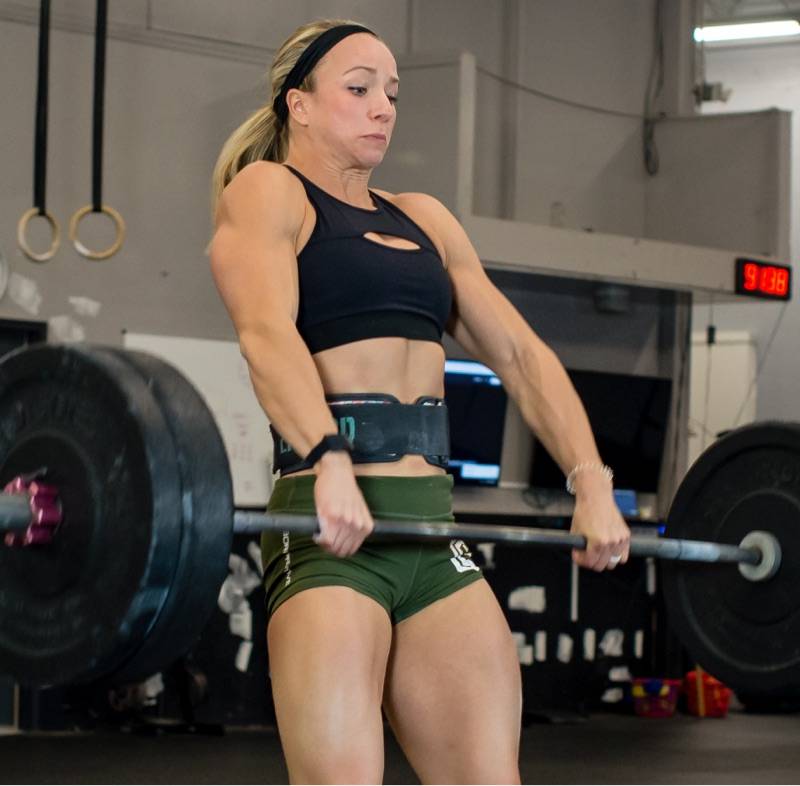 We know it's a lot of info, so please feel free to reach out if you have any questions about belt sizing! We're here to help
If you would like help around how quickly you will recieve your order, please reach out to our team at sales@4time.com.au. All orders are shipped from the Gold Coast, Queensland Australia. 
Australia:
All orders over $50 include free standard post. However, to ensure you receive your package faster, we also offer 2 other options: Parcel Post ($3.50) and Express Post ($8)
Standard Post - Free - 5-20 days
Parcel Post - $3.50 - 2-7 days
Express post - $8 - 1-4 days
New Zealand (Minimum spend $50)
Stand Post - $8
Express Post - $15

All efforts are made to post orders within 24 hours of being received. You will receive an email and or text message with your tracking details once your order has been fulfilled.

If the products are not used and free of chalk, water and sweat, you can return them for a refund or exchange. Please email us regarding your request at sales@4time.com.au. Return costs are the responsibility of the buyer.  All exchanges must be accompanied by a self addressed pre-paid Australia Post satchel and information regarding the exchange you require. For returns we will issue a refund upon receiving the unused product.
No Exchanges will be accepted after 60 days from purchase.

Estimated Delivery Times:
Standard Post
Brisbane 2-3 days
Sydney 4-6 days
Melbourne 5-7 days
Perth 8-10 days
Darwin 5-15 days
New Zealand 6-21 days